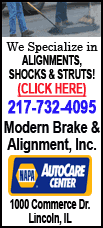 Lawmakers voted 85-23 Friday to ban state-funded portraits of any governors who were thrown out of office.


The south hall of the Capitol's second floor is home to portraits of past governors. They include former Gov. George Ryan. He's in federal prison for political corruption.


Danville Republican Rep. Bill Black says he's not trying to rewrite history. He says a constituent who's a laid-off teacher complained that the $25,000 cost of the painting could pay her salary.


Blagojevich was ejected from office in January 2009. He faces a federal indictment alleging political corruption in office. He's denied any wrongdoing.


___


The bill is HB5109.


___


On the Net: www.ilga.gov/

Copyright 2010 The Associated Press. All rights reserved. This material may not be published, broadcast, rewritten or redistributed.