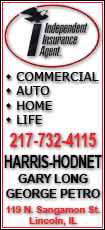 The academy, started in 2006, had 13 members this year.

The 11-week program is designed to build leaders in the workplace and the community through a variety of assignments, trips and classroom topics.

The course, which met on Friday mornings at ALMH, included the history of Logan County, lectures in media and communications, education and work force development, community organizations, civic leadership, Logan County economy and agriculture's impact.

The class also toured area industry and was given a tour at the state Capitol by Sen. Larry Bomke.

As part of the course, the class was broken into three groups to work on projects that would benefit the community.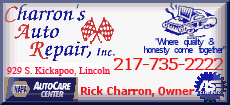 Katie Alexander, Julie Burr, Ally Leesman and Ryan Gleason worked on developing a volunteer exhibit that would allow various organizations to meet with potential new volunteers. The concept of bringing volunteers and volunteer organizations together was named ALIVE: Annual Lincoln/Logan County Volunteer Exhibit.
A group consisting of Misty Bell, Cynthia Kelly, Marla Ruble and Tom Yearly developed a program to help residents understand the community better. This would be done by incorporating various topics into the chamber's after-hours events, with speakers in the field giving brief overviews to those in attendance.
A third group devised an idea to create youth interest in civic leadership by holding civic leadership workshops at schools. The concept is to bring younger members of the community into leadership roles early in their lives.
On the steering committee for this year's academy were April Jensen of ALMH; Eric Graue, Merrill Lynch; Andi Hake, chamber of commerce; Lynn Laughlin, LCU; Michael Turner, State Bank; Kristi Powell, Heartland Community College; Tom Akers, Heartland CC; Joe Ryan, Country Financial; and Gretchen Bree, Lincoln College.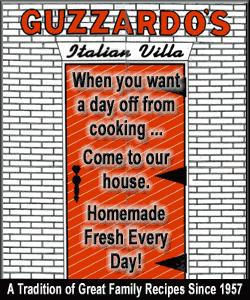 This year's academy graduates were Ally Leesman of the chamber of commerce; Marla Ruble, Lincoln Christian University; Julie Burr, Hampton Inn; Kathy Vinyard, mayor's assistant; Katie Alexander, New Beginnings Thrift Shop; Misty Bell, Abraham Lincoln Tourism Bureau of Logan County; Paresh Patel, Best Western; Roland Nailer, Elks Lodge Country Club; Roberta Grewey, CEFCU; Cynthia Kelly, Lincoln College; Ryan Gleason, Lincoln College; Tiffany Worth, Eaton; and Tom Yearly, Eaton.
Guest lecturers this year were Larry Bomke, Paul Beaver, Ron Keller, Joel Smiley, Patrick Doolin, Wanda Lee Rohlfs, Joe Blankley, Ed Riel, Keith Snyder, Kent Hulett, Terry Carlton, Mary Ellen Bruns, Sally Litterly, Dolan Dalpoas, Sonny Alexander and Mike Fak.
Sponsors for this year's academy were Illinois American Water Co., Abraham Lincoln Memorial Hospital and Lincoln College.
[LDN]