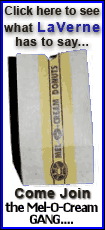 The FDIC seized Washington Mutual's flagship bank in 2008 and sold its assets to JPMorgan for $1.9 billion. The sale resulted in the two banking companies and the government agency trading lawsuits over roughly $4 billion in disputed deposit accounts following the largest bank failure in U.S. history.
The bank holding company filed its 521-page plan late Friday in U.S. Bankruptcy Court in Delaware.
The plan, which still has to be approved by a judge, would set up a $7 billion trust fund for paying creditors, including the $4 billion in deposit accounts that JPMorgan had claimed for itself.
As part of a compromise reached this month, JPMorgan has agreed to turn over the $4 billion to Washington Mutual in return for 70 percent of the tax refunds expected from WaMu's prior operating losses, which are valued at about $3 billion.
WaMu would get about 40 percent of the tax refunds resulting from a second round of operating losses, which are valued at about $2.6 billion. The remaining 60 percent would go to the FDIC.