Suitcase smuggling is the winked-at act of sneaking in cane cuttings to clone vines from France's premier vineyards, hoping to replicate success. Vintners say it helped build a handful of exceptional vineyards in the 1980s when U.S. plant choices were limited and import testing took seven years.
As California clamps a quarantine across the heart of Napa Valley and farmers ready their pesticides, nobody is winking anymore. A new Napa reality is setting in -- that lax attitudes invite costly invasions of new pests that can threaten the country's most expensive and economically productive farmland.
"There are people who continue to spin their tales of smuggled plant material. People like a story with a glass of wine, and what that tends to do is legitimize behavior that not only threatens the industry, it's illegal," said Greg Clark, deputy agricultural commissioner for Napa County. "Knock it off."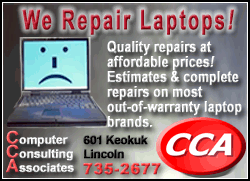 A handful of California's best vintners today admit to having used "suitcase cloning" to avoid yearslong waits in USDA quarantine for their vines.
Their stories of success after stuffing cane buds down pants legs and in backpacks romanticized an outlaw behavior that, even if it's not directly responsible for a coming wave of vineyard spraying over most of Napa Valley, has reminded growers that one person's miscalculation can affect them all.
"The question is, 'Who brought it in?" asks Jim Lincoln, who manages 400 acres of grapes in the quarantine area.
Theories are swirling around Napa like cabernet in a Riedel glass: smuggled grape cuttings; imported vineyard machinery mislabeled to avoid scrutiny, as is suspected in Chile's similar outbreak; or, even more sinister, a deliberate introduction to gain an edge in a region where an acre of fruit can sell for $15,000 and more.
"Even small percentage or a fraction of a percentage in market share has the potential to benefit someone financially," said Clark.
Agricultural officials say that had the European grapevine moth (Lobesia botrana) innocently evaded inspectors on a container ship, the first trapping of the grape eater would have been near a port. Instead the pest that has proliferated across European vineyards appeared last September in the heart of the region where fine cabernet can fetch hundreds of dollars a bottle.
"My personal belief is that there are people who feel they are above the law and that they know better and therefore they'll bring in whatever they like," said USDA spokesman Larry Hawkins. "They flaunt it."