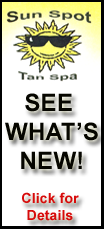 A new report due out Monday is expected to show consumer spending rose again in February. At the end of the week, investors will get the Labor Department's monthly employment report, which is expected to show employers added jobs this month.
Jobs and the strength of the consumer are considered keys to a strong, sustained economic recovery.
European markets mostly rose after a survey showed economic sentiment in the 16 countries that use the euro rose and investors grew more upbeat about Greece's ability to handle its debt problems.
Greece said Monday it plans to issue a new seven-year bond. It is expected to price the bond in the coming days. European leaders and the International Monetary Fund agreed last week to provide a safety net should Greece or other countries that use the euro fail to raise money by issuing new debt.
In the U.S., investors are turning their attention this week to a bevy of economic reports that are expected to show continued improvement in the nation's economy.
Ahead of the opening bell, Dow Jones industrial average futures rose 43, or 0.4 percent, to 10,841. Standard & Poor's 500 index futures rose 6.50, or 0.6 percent, to 1,167.00, while Nasdaq 100 index futures rose 10.00, or 0.5 percent, to 1,961.75
Economists polled by Thomson Reuters predict a new report will show consumer spending rose 0.3 percent in February. That would mark the fifth consecutive month that spending rose. Consumer spending accounts for the largest portion of economic activity in the country.
The same report is expected to show personal income rose 0.1 percent last month. The slow growth of income could keep spending from rising too fast in the coming months.
Consumer spending is tied closely to the jobs market, which will be the focus of investors late in the week. The Labor Department's monthly employment report due out Friday is expected to show employers added jobs for only the second month since the recession began in late 2007.