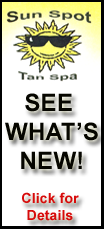 Benchmark crude for May delivery was up 64 cents to $80.64 a barrel at late afternoon Singapore time in electronic trading on the New York Mercantile Exchange. The contract fell 53 cents to settle at $80 on Friday.
Oil has drifted in the low $80s for two weeks as investors mull whether slack crude demand from the U.S. and Europe justify higher prices.
The Labor Department is scheduled to announce March employment data on Friday, and forecasters expect the unemployment rate to remain at 9.7 percent, despite an increase of about 200,000 jobs.
"The U.S. and Europe still have horrible unemployment situations," Sander Capital said in a report. "Oil should keep in a range between $77 and $82."
In other Nymex trading in April contracts, heating oil rose 1.63 cents to $2.086 a gallon, and gasoline gained 0.78 cent to $2.215 a gallon. Natural gas fell 2 cents to $3.852 per 1,000 cubic feet.
In London, Brent crude was up 61 cents at $79.90 on the ICE futures exchange.