Hundreds of people are suing New York City over cancer diagnoses they received after working at ground zero. A judge last week rejected a $575 million legal settlement for thousands of sick 9/11 responders in part because he thought it should contain more money for cancer victims.
Yet, statistics show that cancer rates among those who worked in trade center rubble are in line with rates among the general public.
The three major research efforts tracking the health of ground zero responders have so far failed to turn up evidence linking any type of cancer to the dust.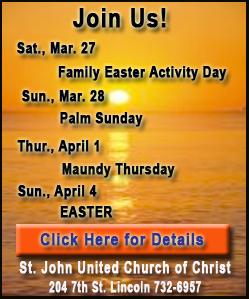 Many of the cancers now afflicting ground zero workers are common. There are plenty of theories as to how the dust might cause cancer, but little proof. Even the scientists most concerned about a potential tie say the length of time it takes for many cancers to develop means it could be years before cases related to 9/11 begin to emerge.
That lack of evidence has complicated efforts to craft a compensation package for sick workers.
With as many as 10,000 workers claiming illnesses, the lawyers trying to hammer out a settlement and lawmakers working on a 9/11 health bill in Washington have faced a tough question: Do they dedicate the bulk of money to people with ailments where there has been stronger evidence of a tie to ground zero, like asthma and other respiratory diseases? Or, do they set aside more for people with deadly, but common, cancers that may or may not be related to the attacks?
U.S. District Judge Alvin Hellerstein noted the dilemma last week when he shot down a settlement that would have resolved nearly 10,000 lawsuits over post-9/11 illnesses.
"Cancer is a very difficult injury," he said. "Who can really say how a cancer is caused?"
In the end, the judge suggested he was willing to give the benefit of the doubt to the sick.
"The people who went in to 9/11 did not make calculations on cancers and whether they would get or wouldn't get cancer. ... They responded," he said. He said a part of the settlement that capped payments at $100,000 for people who develop the disease in the future was inadequate.
"I think there is more money to pay for the cancers, given all the issues, given all the problems with it," the judge said.
There is no doubt that cancer has claimed the lives of many responders.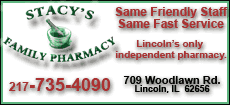 New York's state health department, which tracked fatalities for several years among the roughly 40,000 ground zero workers, confirmed at least 250 cancer-related deaths though June 2009. Analysis of other deaths is ongoing.
Many other police, firefighters and construction workers who worked with the dust have fallen ill.
Candiace Baker, a retired New York City police detective, said at a court hearing last week that she was diagnosed with breast cancer after spending many days sifting rubble at a Staten Island landfill. She said she wore a particle-filtering respirator, but is convinced the dust gave her cancer anyway.
"It is not a coincidence," she said.
Doctors note, however, that cancer causes nearly one of every four deaths in the U.S. and is a frequent killer even among people in their 40s and 50s. And a woman's average lifetime risk for breast cancer is one in eight.
"In any population of 40,000 people over an 8 1/2-year span, there is going to be cancer. That is a known fact," said Dr. Philip Landrigan, who oversees the World Trade Center Medical Monitoring and Treatment Program at Mount Sinai Hospital, one of the three major efforts to study the health of the workers.