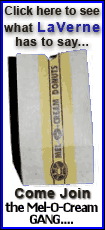 Ten students accompanied by four YMCA staffers and a couple of dads gathered at the edge of the wood to start a day filled with fresh air, sunshine, a little wind and a lot of fun.

At the beginning of the event the kids talked about basic safety rules, such as "never load an arrow into the bow until you're ready to shoot," and "never, ever point a loaded bow at a person."

Next they lined up and each one took a turn with archery instructor Dave Duvall. As they demonstrated their skills, firing at a practice bag, he praised those who did well and offered encouragement and guidance to those who needed just a little more help.

Once practice was complete, they headed into the timber to seek out their targets. The kids would take turns shooting at practice targets of a variety of animals, including coyote, bear, wild turkey and deer, and be scored on their shots.

At the end of the day, they enjoyed a wiener roast at the Miller Farm picnic site, and parents were invited to come out and join in that fun.

Krista Miller of the Y said, "What we want to do here is get the kids outside, away from the TV and video games." She went on to say that the day would also allow some of them to decide for themselves whether or not they are interested in hunting.

Archery classes are open to all kids age third grade and up. The Y does provide the equipment needed for lessons, but Duvall noted that some of the kids who took the class last year had acquired their own bows.

He said that obviously the second-year students had improved skills over the beginners, but that all of the kids had done well and will hopefully continue in archery when classes take up again next year in March.
[By NILA SMITH]