County corn yields announced

Send a link to a friend
[April 01, 2010] The USDA Crop Reporting Service just released soybean yields by county on Friday. The state average yield was 174 bushels per acre. Logan County averaged 188, Sangamon 189, DeWitt 188, Macon 192, Mason 165, Tazewell 182 and McLean 186.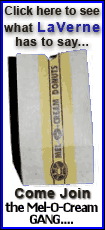 The top counties in the state were Warren at 193, Macon at 192, Champaign and Menard at 190, Sangamon and Carroll at 189, then Logan, DeWitt and McDonough at 188.

The top producing county for total production remained McLean County with 68,541,000 bushels of production, and they were closely followed by Iroquois County with 64,347,000 bushels.

The Logan County yield was the same as the 2008 average of 188. This figure fell well shy of the 197-bushel-per-acre yield achieved in 2007. This makes the 10-year corn average 173.2 bushels per acre.

Information on all counties is available on the Logan County Extension Web site at http://web.extension.illinois.edu/
logan/blogs/eb108/index.html or from the source files at the National Ag Statistics Service at http://www.nass.usda.gov/
Statistics_by_State/Illinois/index.asp.

The county once again had a wheat yield assigned, because over 1,000 acres were harvested last summer. The 73-bushel yield was tied for the sixth spot in the state, but it is assured there will be too few acres again in the 2010 harvest season to establish a yield.
| | | | |
| --- | --- | --- | --- |
| County | Corn | Soybeans | Wheat |
| Logan | 188 | 51 | 73 |
| Sangamon | 189 | 53 | 72 |
| Menard | 190 | 50 | 70 |
| Mason | 165 | 46 | 54 |
| Tazewell | 182 | 53 | 65 |
| McLean | 186 | 54 | 74 |
| DeWitt | 188 | 55 | -- |
| Macon | 192 | 55 | -- |
| State average | 174 | 46 | 56 |
[By JOHN FULTON, University of Illinois Extension, Logan County]