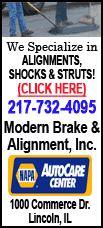 Wiant inspected and commented on various artifacts that local residents brought along with them. These items included arrowheads of all sorts (spear heads, knives, drills and arrow tips), axes, mallets, work stones and more. Wiant usually was able to give approximate dates, which went back several hundreds of years to when there were several fairly large Indian communities of 100-200 members in the Logan County area around Salt Creek and around Lake Fork, which was quite a large lake in those days.

The director explained that most small arrowheads were pared down from larger ones due to re-sharpening their tips caused by breakage when the arrowhead-tipped spear slammed into its intended game animal and hit a bone. The smaller ones, then, were used for tips of smaller spears and/or finally on arrows.

Many have incorrectly believed that the Indians put some twist into their arrowheads (for better dynamics when in flight) when shaping, but this is not held to be true any longer. The "twist" comes from the simple fact that the arrowhead has been re-sharpened several times on one side and then the other to get the tip back to its sharpened state. The feathers on the arrow provided all the aero-dynamics needed for a true flight of the arrow.

And, the Indians knew how to serrate their arrowheads to be used for sawing or knife cutting.

Wiant says all of this "connecting of the past" work changed significantly throughout the world of archaeology when, in 1950, radioactive dating was discovered. This process is so accurate that they can get results, they believe, within 60-70 years
Wiant spoke of the upward grade along Interstate 55 from Lawndale to Bloomington where the last ice age stopped on its southward movement through Illinois. Scientists ascertain this by dating rocks that were pushed along and over by these glacial occurrences that swept through Illinois, going as far south as the Carbondale area, in the first glacial age.
He said that prior to 20,000 years ago there were no humans in the Americas. Then, he said, peoples from Asia were probably the first inhabitants, trekking across the Alaskan connection down through Canada into the West Coast regions and on down into South America, all the way to Chile, where excavated artifacts show these people came from Asia, not Europe. This occurred around 10,000-15,000 years ago when these Asian Indians hunted bison. Several skeletal bison have been found with arrowheads lodged in their bones. He spoke of these natives having domesticated dogs around 8,500 years ago.
The director spoke of the very important discovery by these Indians of cultivation of plants, which became crops good for sustenance about 1,000 years ago. He remarked that this is the "big reason we are all here." Along with this was the discovery of containers to cook, serve and store these plant foods, primarily with the invention of ceramic (clay) pots. Previously, weavers made baskets that could even hold water, but cooking containers created an entirely different world.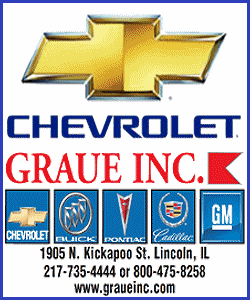 Wiant spoke of the bow and arrow invention that revolutionized Indian hunting and warfare. This invention "went from the East Coast to the West Coast very quickly," he said.
He said that maize was invented about 500 A.D., but it led to health problems that caused tremendous diseases and the wiping out of entire tribes over the years.
Wiant talked more about the Illinois Indians, saying that it was primarily the Kickapoo Indians who roamed this state from 1700 to 1800. The Potawatomies and Iroquois were also in our area, the latter laying waste to the Starved Rock region in the early 19th century. He said that the Iroquois took about 600 native prisoners back to the New York State area.
The Dickson Mounds director spoke of Gen. Benjamin Harrison, later a U.S. president, making a very important treaty with the Indians that freed all of the Illinois region to white settlers. When Harrison signed the 1809 Treaty of Fort Wayne with several native tribes, the United States acquired 3 million acres of land, which included the Indiana and Illinois territories, with a single document.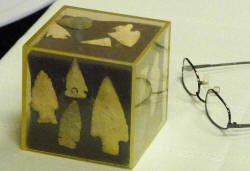 Wiant told of an important discovery of a Native American community near Broadwell when I-55 was being built in the 1970s.
A Mr. C.C. Ewing of Lawndale described what the local central Illinois Native Americans looked like in the early 1800s.
Wiant said that by 1837, the Indians were pretty much gone from Illinois, with the Black Hawk War of 1832 hastening this process. He spoke of the "Trail of Death" of the Potawatomies from South Bend, Ind., through central Illinois and southern Logan County on to Kansas in 1838.
[By PHIL BERTONI]