Finance Minister Brian Lenihan, who was briefing the Cabinet on his plans Tuesday morning, spoke of solving the problem "once and for all."
Those plans are expected to include shifting tens of billions' of euros (dollars) worth of dud property loans from five Irish banks into the new "bad bank" -- the National Asset Management Agency.
Published reports suggest that the government is preparing to take a majority stake in Allied Irish Banks and an increased ownership in Bank of Ireland.
The state already has a 16 percent stake in Bank of Ireland, a 25 percent indirect stake in Allied Irish and full ownership of Anglo Irish Bank.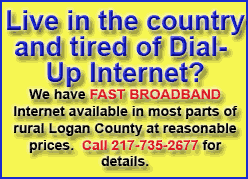 Bank shares fell sharply on Monday. Allied Irish Banks dropped 19.6 percent and Bank of Ireland slid 10.4 percent. In early trading on Tuesday, AIB fell another 18 percent while Bank of Ireland was down a further 2.6 percent.
In an interview on Monday with broadcaster RTE, Lenihan said the state was now in position to take strong action.
"We have a new regulator who is defining what they should have in terms of their capital reserves," Lenihan said.
"Secondly, we have gone in and explored the black holes through the National Asset Management Agency. We see where the losses are impending.