Industrial production in the world's second-biggest economy retreated 0.9 percent from January, following 11 consecutive months of gains, the government said Tuesday. The result missed Kyodo News agency's average market forecast of a 0.4 percent decline.
A separate report showed Japan's unemployment rate was unchanged at 4.9 percent in February. But the number of jobless rose 8.4 percent from a year earlier to 3.24 million, with 1.1 million saying they were laid off. The number of people with employment fell 1.3 percent to 61.85 million.
February's output lull is expected to be temporary. The Lunar New Year holidays during the month lowered demand across Asia, and a surprisingly robust 2.7 percent jump in January pointed toward an inevitable downturn in the following month.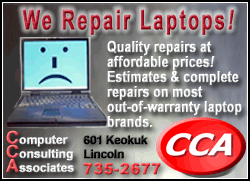 The government predicts industrial production will climb 1.4 percent in March as strengthening export demand in key markets such as China and the U.S. underpins the country's economic recovery.
Still, the latest numbers offer a less than inspiring picture of Japan's economic health. While production overall is still trending higher, economists question whether improvements can be sustained and translate into stronger job and wage growth.
"The pace of improvement in overseas demand may not be sustainable, and we note that firms are cautious in their behavior," said Goldman Sachs economist Chiwoong Lee in a note to clients. "These are not fertile conditions for a strong labor market revival."
Japan's economy grew at an annualized rate of 3.8 percent in the October-December quarter. But companies remain conservative with spending and are still focused on cutting costs and rebuilding profits.