Reports due out Tuesday are expected to show consumer confidence grew in March and home price declines continued to ease. The reports would follow a recent trend in data that shows the economy is improving, albeit slowly.
Investors have reacted positively to similar reports in recent weeks, sending stocks higher.
The consumer confidence report is expected to continue the trend of showing modest improvement. The Conference Board's Consumer Confidence Index likely rose to 50 in March from 46 in February, according to economists polled by Thomson Reuters. The report is due out at 10 a.m. EDT.
While the expected reading would indicate growth, it is far from signaling a healthy economy. A reading above 90 means the economy is on solid footing.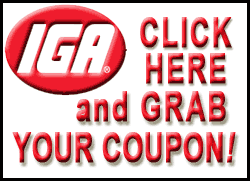 Consumers are a key to a sustained recovery because their spending accounts for the majority of all economic activity.
Ahead of the opening bell, Dow Jones industrial average futures rose 17, or 0.2 percent, to 10,846. Standard & Poor's 500 index futures rose 2.30, or 0.2 percent, to 1,171.10, while Nasdaq 100 index futures rose 3.75, or 0.2 percent, to 1,964.00.
Like the confidence reading, a new report on home prices is expected to show the housing market is healing. Economists predict the Standard & Poor's/Case-Shiller home price index, which measures prices in 20 major metropolitan markets, likely fell 0.8 percent in January versus a year earlier. That would be an improvement from the 3.1 percent decline in December.
The report is due out at 9 a.m. EDT.
A collapse in home prices and sales along with rising mortgage defaults helped push the economy into recession in 2007. Unlike other sectors, the housing market has been less consistent in its recovery. Reports on sales, defaults and prices have shown an uneven recovery in the sector.