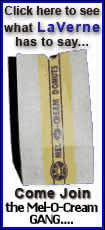 Benchmark crude for May delivery was up 41 cents to $82.58 a barrel at late afternoon Singapore time in electronic trading on the New York Mercantile Exchange. The contract jumped $2.17 to settle at $82.17 on Tuesday.
Crude prices have been buoyed by a yearlong rally of global stock markets. Oil traders often look to equity markets as a measure of overall investor sentiment.
The Dow Jones industrial average rose 0.4 percent Monday to its highest level since September 2008, and most Asian indexes rose Tuesday. The euro rose to $1.3520 on Tuesday from $1.3476 on Wednesday while the dollar was steady at 92.60 yen.
"The oil complex has grabbed on to the stock indexes as a proxy for future oil demand," Ritterbusch and Associates said in a report. "As long as a low interest rate policy is nurtured by the Fed, oil values appear poised to go up easier than they go down."
In other Nymex trading in April contracts, heating oil fell 0.54 cents to $2.12 a gallon, and gasoline gained 1.07 cents to $2.27 a gallon. Natural gas was steady at $3.909 per 1,000 cubic feet.
In London, Brent crude was up 44 cents at $81.61 on the ICE futures exchange.