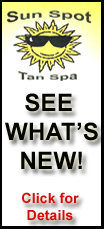 Hesse, 56, received a salary of $1.2 million and a performance-based bonus of $1.3 million in 2009, according to a proxy statement filed with the Securities and Exchange Commission. The bulk of his pay package came as stock and options awards valued at a total of $9.8 million when they were granted in February of 2009.
He also received other compensation worth $42,365, which included $24,833 in contributions to 401(k) and deferred compensation plans, as well as $17,532 in other perks like his personal use of a corporate plane and security services for his home, as well as personal IT and tech support.
The Associated Press formula is designed to isolate the value the company's board placed on the executive's total compensation package during the last fiscal year. It includes salary, bonus, performance-related bonuses, perks, above-market returns on deferred compensation and the estimated value of stock options and awards granted during the year.
The calculations don't include changes in the present value of pension benefits, and they sometimes differ from the totals companies list in the summary compensation table of proxy statements filed with the Securities and Exchange Commission, which reflect the size of the accounting charge taken for the executive's compensation in the previous fiscal year.
Hesse came to Sprint in late 2007 from Embarq Corp., a Sprint spin-off. In 2008, he received compensation valued at $14.2 million.