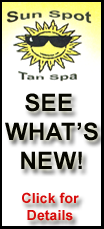 Benchmark crude for May delivery was up 4 cents to $82.41 a barrel at late afternoon Singapore time in electronic trading on the New York Mercantile Exchange. The contract rose 20 cents to settle at $82.37 on Tuesday.
Crude inventories rose last week by 421,000 barrels, the American Petroleum Institute said late Tuesday. Analysts had expected an increase of 2.7 million barrels, according to a survey by Platts, the energy information arm of McGraw-Hill Cos.
Inventories of gasoline and distillates fell less than expected, the API said.
The Energy Department's Energy Information Administration is scheduled to announce its supply report later Wednesday.
Some analysts say surging crude demand in China and the rest of Asia is offsetting sluggish consumption in the U.S. and Europe and justifies higher oil prices.
"The eastern hemisphere has been growing at an almost insanely strong rate," Barclays Capital said in a report. "The dynamics of oil demand and oil prices no longer carry a made in the USA label."
In other Nymex trading in April contracts, heating oil fell 0.47 cent to $2.120 a gallon, and gasoline slid 0.41 cent to $2.271 a gallon. Natural gas rose 3.5 cents to $4.008 per 1,000 cubic feet.
In London, Brent crude was up 6 cents at $81.34 on the ICE futures exchange.