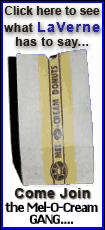 Moody's Investors Services said it lifted the outlooks for Estonia, Latvia and Lithuania -- the three worst economies in the European Union in terms of economic decline last year -- from negative to stable as the countries emerge from their worst recession on record. That means they don't risk having their debt ratings downgraded in the near future.
Estonia is considered the strongest of the three since it has an A1, or investment grade, rating, with Moody's analysts praising its "impressive fiscal performance" last year and chances at adopting the euro in 2011.
The agency has kept below-investment grade -- or junk -- ratings for Latvia and Lithuania, due to their high deficits and excessive debt burden.
Moody's said Latvia, whose gross domestic product plummeted 18 percent in 2009, has passed the worst of the recession and there are signs of economic improvement.
However, the agency said a "sharp rebound" in Latvia is not expected since "it will take several years for the economy to recover from the bursting of the property bubble and subsequent financial crisis."
The Baltic states were the fastest-growing countries in the EU after acquiring membership in 2004. But after four years of superb growth, the economies plunged into recession due to overheated property markets and the global financial crisis.
Estonia hopes to join the eurozone next year, and Latvia and Lithuania in 2014.