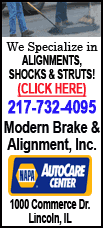 Computer security firm McAfee said the perpetrators may be linked to Vietnam's Communist government.
Last week, Google shut down its search operations in China, Vietnam's northern neighbor, after complaints of cyberattacks and censorship there. Google now redirects search queries from China's mainland to the freer Chinese territory of Hong Kong.
Google said the attacks in Vietnam were less sophisticated but were also intended to suppress opposing views.
It said it was drawing attention to them because they underscored the need for the international community "to take cybersecurity seriously to help keep free opinion flowing."
The attacks targeted "potentially tens of thousands" of people who downloaded software that allows Windows computers to use the Vietnamese language, a posting on Google's online security blog said Tuesday.
It said the "malware" infected the computers, spying on the users and attacking Internet sites containing messages of political dissent.
"Specifically, these attacks have tried to squelch opposition to bauxite mining efforts in Vietnam, an important and emotionally charged issue in the country," Google engineer Neel Mehta wrote in the posting.
The mining project involving a subsidiary of Chinese state-run aluminum company Chinalco is planned for Vietnam's Central Highlands and has attracted strong opposition -- including from Vietnam's most famous military hero -- because of fears it would cause major environmental problems and lead to Chinese workers flooding into the strategically sensitive region.
McAfee, which has investigated the malware, also discussed the attacks in a blog posting Tuesday.
"We believe that the perpetrators may have political motivations and may have some allegiance to the government of the Socialist Republic of Vietnam," wrote George Kurtz, McAfee's chief technology officer.
Vietnamese officials could not immediately be reached for comment Wednesday.
Like China, Vietnam tightly controls the flow of information and has said it reserves the right to take "appropriate action" against Web sites it deems harmful to national security.