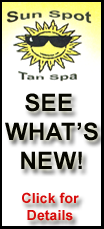 Shares in Macarthur surged more than 16 percent on the Australian stock market on Wednesday and analysts said investors were gambling that Peabody would improve its offer.
Macarthur operates two coal mines in northeastern Queensland state and is planning two more that would double its production within five years.
It said Peabody made a conditional, nonbinding bid of 13 Australian dollars per share, valuing the company at about AU$3.3 billion ($3 billion).
Macarthur said in a statement that the board of directors believed the Peabody offer undervalued the company and was not in the best interests of shareholders.
IG Markets research analyst Ben Potter said the market reaction to the news indicated investors thought Peabody would raise its offer.
"Peabody's highly conditional, low-ball offer looks opportunistic," Potter said.
St. Louis, Missouri-based Peabody is one of the world's biggest coal producers.
Macarthur shares closed up 16.2 percent at AU$14.05.