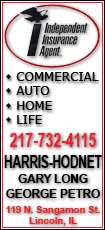 The ruling from broadcasting regulator Ofcom follows a three-year investigation after complaints about Sky's dominance from BT, Virgin Media, TopUp TV and Setanta, which has since gone bust.
Sky, which is controlled by Rupert Murdoch's News Corp., said it would appeal against the "unprecedented and unwarranted intervention," while the country's football and cricket authorities warned they could lose vital funding if the broadcaster reduces the amount it is willing to pay for sports rights as a result.
Ofcom said that Sky should sell Sky Sports 1 and 2 to other cable, terrestrial and internet outlets for 23 percent less combined or 10 percent individually than the current wholesale price to give viewers more choice of Pay-TV services.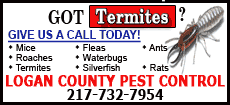 The regulator said that Sky was exploiting its market power and the new structure would "ensure fair and effective competition which should lead to greater investment, innovation and choice for consumers."
BT said it hoped to offer Sky Sports 1 and 2 cheaper than Sky in time for the start of the next football season.
However, Sky said that customers already had high levels of choice and innovation.
"Consumers will not benefit if regulators blunt incentives to invest and take risks," it added.
English football's Premier League said it was "very disappointed" and studying the findings carefully. Sky has the rights to air the majority of Premier League matches live in Britain.
The England & Wales Cricket Board, which has a deal with the broadcaster worth 300 million pounds ($450 million) over four years, said the changes will reduce the value of the rights.
"A decision like this could lead to less investment in sport," said Steve Elworthy, the ECB's director of marketing and communications. "It fails to consider the damage it could cause to sports from the grassroots upwards and that's our biggest concern."
Sky's rivals have raised concerns that Ofcom's decision would leave the broadcaster with room to shift important Premier League games on to other channels. But the regulator said it would take further action if Sky attempted such a move.