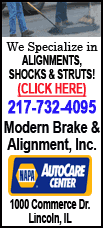 Economists surveyed by Thomson Reuters expect orders rose 0.5 percent in February. That would be a weaker showing than January's 1.7 percent gain.
The Commerce Department will release the report at 10 a.m. EDT Wednesday.
The department said last week that orders for big-ticket goods expected to last three years, known as durable goods, rose by 0.5 percent in February.
That increase was powered by a nearly 33 percent increase in orders for commercial aircraft, a volatile category, and a 4.7 percent rise in orders for machinery.
But orders for nondurable items such as food, apparel and chemicals are expected to be weak due to a drop in oil prices last month. Petroleum products make up a large part of nondurable goods orders.
Auto makers are also continuing to struggle. Orders fell 1.9 percent in February, according to the department's preliminary report last week, after falling 2.3 percent in January.
Many economists will closely watch the inventories portion of the report. They are looking for manufacturers to rebuild their stockpiles at a healthy rate, after cutting them sharply in the recession. That would boost factory production and fuel economic growth.