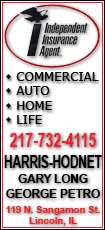 The manufacturing conglomerate now expects a profit of 45 cents to 49 cents per share for the quarter, compared with an earlier forecast of 40 cents to 45 cents per share.
For the full year, the company now expects its profit near the top of its previous outlook range of $2.20 to $2.40 per share.
Analysts polled by Thomson Reuters expect first-quarter profit of 44 cents per share and full-year profit of $2.40 per share.
Honeywell cited a rise in orders and sales in several businesses, including its turbo technologies and some automation and controls solutions products businesses.
Honeywell also said it plans to log a one-time non-cash charge of $13 million in the current quarter, joining a growing list of companies who have said they will take accounting charges due to the recently passed health care reform bills. AT&T said last week that it would take a $1 billion charge in the first quarter. Companies including AK Steel Corp., Caterpillar Inc. and 3M Co. have also said they will take smaller charges.
Honeywell said that the health legislation, which was signed into law by President Barack Obama last week and includes a companion measure he signed Tuesday, will lower its tax deduction for retiree health care costs starting in 2013.