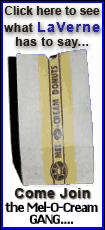 Secured creditors are owed about $300 million by owners of The Philadelphia Inquirer and Philadelphia Daily News. They want to use that "IOU" to make a so-called "credit bid" for the company.
The auction is scheduled for April 27. A local group that includes current investor Bruce Toll, the housing company founder, and chemical company heir David Haas has made an opening $67 million bid.
A federal appeals panel issued a 2-1 decision this month that lets Philadelphia Newspapers deny creditors the right to bid with the money owed them. The lenders this week asked the full 13-judge court to hear their appeal, charging that the ruling upends decades of precedent and will disrupt the credit industry.
"The panel decision in this case represents a startling break with decades of established bankruptcy practice and a repudiation of basic principles of bankruptcy law," the creditors wrote in the 122-page motion filed Monday.
"That result contravenes the basic rule of bankruptcy: That creditors recover before equity-holders. And it will have serious adverse consequences for secured lending," the motion said.
The senior lenders are led by Citizens Bank and include the Royal Bank of Scotland Group PLC, CIT Group Inc. and Angelo, Gordon & Co.
They said the ruling lets Philadelphia Newspapers sell its assets "free and clear" at auction when they are already pledged to lenders as collateral. And they warned it would drive up the price of loans by forcing lenders to raise rates to protect their interests.
"The precedent is obviously very troubling to the lender community in general," Abid Qureshi, a lawyer for the creditors, said Tuesday at U.S. Bankruptcy Court in Philadelphia.
The two sides met for several hours behind closed doors, renegotiating the Wednesday deadline for the company to repay a $15 million interim loan from creditors that kept the newspapers afloat through the yearlong bankruptcy.
The company plans to repay it with proceeds from the long-delayed auction. The creditors agreed to give five days notice before seeking any default judgment, lawyers later told Chief U.S. District Judge Stephen Raslavich.
Toll and other local entrepreneurs bought the daily newspapers in 2006 for $515 million, only to see the value sink to less than $100 million amid industrywide declines in advertising and circulation.