All right, so that's a lie. But so is the long-held belief that compromise is the secret to a happy marriage. Not true, doesn't work. Compromising doesn't make either one of us happy.

That win-win situation that many self-help books preach?

It doesn't exist. Whoever wrote those books never had a spouse whose core temperature was nowhere near their own.

Of all the techno-gadgets in our home, no device is handled more often than our thermostat. Why the man can't leave the thermostat at a constant, comfortable 73 degrees is beyond me. For him there are only three temperature settings: polar breeze, arctic blast and colder than a witch's wart. If it isn't one of the first three, then it's hotter than Hades. He has the air conditioning cranked up to arctic blast in the summer, and in the winter, he sets the thermostat just above the point where the pipes might burst.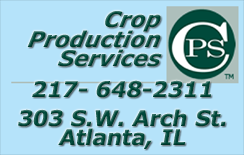 Meanwhile, I can either spend an enormous amount of time outdoors in the summer for fear of frostbite, or I can turn off the AC and open all the windows and doors. Guess which one really ticks him off?
I have asked for a down-insulated bathrobe and matching slippers for Christmas every year, but until Santa leaves that lovely ensemble under my tree, the only thing I can do in the winter is turn the thermostat up. An hour later, it will have been turned down again.
Oh, he's good. I've never caught him doing it and he's never caught me. We do it on the sly because we know it will cause an argument. There's nothing dumber than arguing about the temperature of the room.
In the winter, he likes to bluster about how much the electric bill is going to cost if we don't keep it turned down -- no doubt trying to guilt me into willingly freezing my nether parts off.
However, he doesn't seem to mind the high electric bill in the summer while my lips turn blue.
Compromise? I don't think so. If we set the thermostat higher than he would like and lower than I would like, then neither of us will be happy.
I would rather have it exactly where I want it 50 percent of the time, but I find I need to be very vigilant about claiming my 50 percent. This is not exactly what the self-help gurus would call compromise, but what do they know anyway?
Traveling in a car is even worse. I have to wait until my husband is distracted by traffic before I can adjust the AC and fan to thaw out. Sometimes he'll catch me, and acting as if he is trying to help me out, he'll turn everything all the way on or all the way off, depending on what season it is.
Now, people, just because I don't want to freeze does not mean that I want to roast. But he'll wait until we are both beginning to get crispy before he turns on the freeze machine again. Then he'll apologize to me, "I'm sorry, Laura, but it's just too hot in here."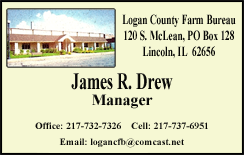 No kidding, Mr. Freeze.
Do you remember the old Batman series? One of his archenemies was Mr. Freeze. He was a very unhealthy-looking, bald, fat character who looked the color of death. It was as if he could not quite handle the cold he was creating. I would bet that he didn't have a wife. If he did, he'd have had a chance to thaw out now and then … whether he liked it or not.
Holy witch's wart, Batman!
[By LAURA SNYDER]
Laura Snyder is a nationally syndicated columnist, author and speaker. You can reach her at lsnyder@lauraonlife.com or visit www.lauraonlife.com for more info.