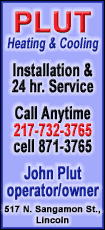 Like the 2008 Olympics, the World Expo is showcasing China's growing economic and geopolitical sway, both for the world and for its own public.
Following a gala fireworks, fountains and laser-light celebration, dignitaries gathered Saturday to declare the Expo open in a much less grandiose ceremony.
"Everything starts at the World Expo and all things come together at the Expo site," said Jia Qinglin, the Communist Party's No. 4 ranking leader.
Gates opened to what was expected to be a relatively limited number of ticket holders -- all those not holding May 1 tickets were told to stay away because they would not be admitted.
Friday night's star-studded indoor festivities included action star Jackie Chan, Japanese singer Shinji Tanimura, concert pianist Lang Lang and opera star Andrea Bocelli, among 2,300 performers. Afterward, guests moved outside for a lights, music and fireworks jubilee that lit up the drab banks of the Huangpu river with 1,200 searchlights, powerful lasers and mobile fountains.
The normally tea-colored waters glowed with 6,000 red and orange 1.6-foot (0.5-meter) LED balls and lights from a parade of flag boats representing nations participating in the Expo.
The Expo is expected to draw 70 million people over six months to pavilions from almost 200 nations designed to reflect the urban sustainability theme of "Better City, Better Life."
China is splashing out 28.6 billion yuan ($4.2 billion) on the Expo itself, and many billions more on other improvements for this city of 20 million people. Freshly painted buildings, new highways, subway lines and airport terminals -- all proclaim the country's newfound status as a modern, increasingly affluent industrial giant.
"The government will spend whatever money it takes. For the leadership, it's worthwhile," said Zheng Yongnian, director of the East Asian Institute of the National University of Singapore.
The Expo caps a trio of landmark events that began with the Olympics and was followed by the elaborate military parades for the 2009 celebration of the 60th anniversary of Communist Party rule.
All have involved massive security crackdowns and intensified harassment of political dissidents, though commercial-minded Shanghai has kept measures low-key compared with the lockdown imposed for the Beijing Olympics, when tourist visas were canceled and the capital was cleared of migrants.
Still, local authorities, determined to prevent crimes or disturbances that could mar the Expo, have tightened their enforcement of a ban on public criticism of the ruling Communist Party, harassing dissidents and jailing those who attempted to protest the demolition of their homes for the Expo.