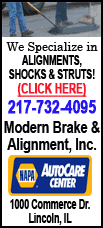 Spending by consumers rose by the fastest pace in three years, helping the economy grow at an annual rate of 3.2 percent in the first quarter of the year, the Commerce Department said Friday. It marked the third straight quarterly gain as the nation heals from the longest and deepest recession since the 1930s.
That has not been enough, however, to ignite a recovery capable of driving down the jobless rate, which has been stuck at 9.7 percent since January and is not expected to dip significantly for months.
"The recovery is slowly gaining traction, but it's not growing fast enough now to bring down unemployment and let ordinary Americans feel like they are finally off and running," said Mark Zandi, chief economist at Moody's Analytics.
Economists say it takes about 3 percent growth in gross domestic product to create enough jobs just to keep up with population growth. Growth would have to be about 5 percent for a full year just to drive the unemployment rate down by 1 percentage point.
After the last severe recession in the early 1980s, GDP grew at an annual rate of 7 percent to 9 percent for five straight quarters, and the unemployment rate plunged from 10.8 percent to 7.2 percent in 18 months.
Economists don't see anything like that happening this year or the next. In fact, growth in the first quarter was weaker than in the fourth quarter of last year, when the economy grew at a 5.6 percent rate.
Facing the prospect of 9 percent unemployment leading into the November congressional elections, President Barack Obama called the GDP report an "important milepost on the road to recovery" but acknowledged that the economy must create more jobs.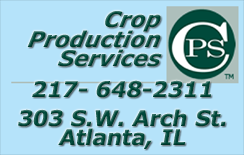 Consumers increased their spending at an annual rate of 3.6 percent in the first quarter. It was the strongest showing since early 2007 -- before the Great Recession. And it marked a big improvement from the fourth quarter, when spending grew at a lackluster 1.6 percent pace.
Americans spent more on home furnishings and household appliances, recreational goods and vehicles and clothing. They also spent more at bars and restaurants.
Analysts, however, say consumers will be wary of stepping up spending much further. The high unemployment rate, sluggish wage growth and a reluctance or inability to borrow probably will limit spending, they say.
Another report Friday highlighted one of those headwinds: low wage gains for workers. Wages and salaries rose just 0.4 percent, after a 0.5 percent gain in the fourth quarter of last year.
Just 21 percent of Americans consider the economy to be in good condition, according to an Associated Press-GfK Poll conducted April 7-12.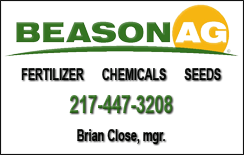 Robert Harris, a 33-year-old father of four in Utah, said he's spending only marginally more these days. He just bought a new cell phone and is throwing a few more items in the grocery cart. He's spending a tad more on birthday gifts.
Still, he isn't willing to go on any shopping sprees, even though he and his wife have secure jobs in an art department at a marketing company.
What would it take for consumers to boost their spending much higher and help catapult economic growth?
Analysts say employers would need more confidence that sales will rise enough for them to ramp up hiring and raise workers' pay. Shoppers need to be able and willing to borrow more. And Americans need to rebuild more of their household wealth, especially equity lost from home values that tanked during the recession.
Few people expect any of those things to happen quickly. Many economists think it will take until at least the middle of the decade to lower the unemployment rate to a more normal 5.5 percent to 6 percent range.