United and Continental airlines agreed to a combination worth about $3 billion. The combined airline would be the largest in the world. Corporate dealmaking is seen as a further sign the economy is improving and companies are comfortable expanding their businesses.
Asian markets fell as China forced banks to increase their reserves in the country's ongoing effort to curb inflation and avoid speculative real estate bubbles. European markets and the euro dropped after the European Union and the International Monetary Fund agreed to provide Greece with $145 billion over the next three years to help it with its ongoing debt problems.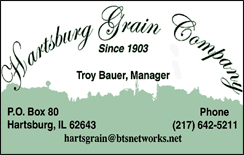 Germany, the EU's biggest member, still has not approved its share of the bailout for Greece. Germany is expected to provide Greece with $11.14 billion in the first year of the three-year bailout package.
Investors are still clearly skittish about Greece's ability to get its debt problems under control and the potential for other European nations to face similar issues. The euro is again falling sharply against the dollar, hovering near its lowest levels of the past year.
In the U.S., investors will be keeping a close eye on the Institute for Supply Management's monthly manufacturing survey. Economists polled by Thomson Reuters forecast the private group's index rose modestly to 60 in April from 59.6 last month. A reading above 50 indicates growth.
Manufacturing has shown consistent signs of a rebound in recent months as production picks back up. The report is due out at 10 a.m. EDT.
A separate report on personal income and spending for March is expected to show income rose 0.3 percent and consumption jumped 0.6 percent. Both would be welcome signs of further economic growth. The Commerce Department report is due out at 8:30 a.m. EDT.