The new airline would jump past Delta Air Lines in size and have flights reaching from Shanghai to South America. The United name will live on, although the planes will have the Continental colors and logo.
The airline will be run by current Continental CEO Jeffery Smisek. United CEO Glenn Tilton, a longtime advocate of consolidation in the airline industry, will be chairman for up to two years, with Smisek taking over as chairman after that.
The deal will first need approval from shareholders and antitrust regulators. It's expected to close in the fourth quarter.
The new parent company will be United Continental Holdings Inc. It will be based in United's hometown of Chicago and its biggest hub will be Houston. The companies say the combined airline will have revenue of about $29 billion, and $7.4 billion in unrestricted cash.
The companies said combining would save them $1 billion to $1.2 billion a year by 2013. That includes between $800 million and $900 million of new annual revenue, partly from increased international service.
Owners of United parent UAL Corp. will hold 55 percent of the combined company, with Continental Airlines Inc. shareholders owning the rest. Continental shareholders will get 1.05 UAL shares in exchange for each one of theirs.
The combination will test the notion that the money-losing industry can work better on a large scale. Corporate travelers love a wide choice of departure times and a worldwide network.
Just 18 months ago the Justice Department allowed Delta Air Lines Inc. to buy Northwest Airlines to form what is currently the world's largest airline. But many in the industry have wondered whether the Justice Department under the Obama administration will be as inclined to approve a mega-airline as it was under George W. Bush.
Continental and United overlap on 13 nonstop routes, J.P. Morgan analyst Jamie Baker wrote in a note on Friday, compared with 12 overlaps in the Delta-Northwest deal. Of the overlapping United-Continental routes, 11 would have just one or two carriers. Baker gave the deal a 75 percent chance of winning regulatory approval.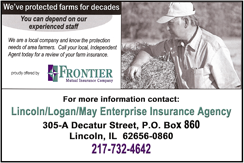 Regulators like to see as much competition as possible on each route because it helps keep fares down.
Combining Continental and United would leave the U.S. with three big international airlines -- the new United, Delta, and American Airlines. US Airways Group Inc. also flies internationally, but its 2009 international traffic was less than one-third that of American's.
United is the nation's third-largest carrier by traffic. Continental Airlines Inc., in Houston, is the country's fourth biggest.
Another key issue will be integrating the pilot work force. One of the people who spoke about the deal said pilots have been briefed, but have not begun negotiations on a joint contract. Aviators at both carriers are represented by the Air Line Pilots Association.
Continental and United both trace their roots to air services founded by Walter Varney in the 1920s and '30s.