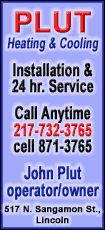 Both actions were needed after European governments and the International Monetary Fund agreed Sunday to euro110 billion ($145 billion) in loans to Greece over three years.
The cabinet was to discuss Germany's contribution of euro8.4 billion ($11.14 billion) for the first year of the bailout. Merkel says she is fast-tracking the legislation in hopes of having it passed by Germany's parliament by Friday.
"I think that this is the only way for us to return the euro to stability," Merkel said of the Greek bailout. "It is a sustainable program, spread out over many years."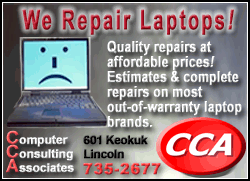 Germany, the largest economy in the 16-nation euro zone, will be the largest contributor of loans and had insisted that Greece commit to new austerity measures first.
Many people in Germany are angry about their tax money bailing out a fellow EU member they feel has been dishonest in its accounting and profligate in its spending.
"This is just the tip of the iceberg and I am afraid of it," Werner Selmer told AP Television News at Berlin's main train station. "Is this necessary? Should we do this? I think yes, my feeling is yes, but I have a bad feeling, a very bad feeling."
The discontent comes as Merkel faces a crucial regional election Sunday in North Rhine-Westphalia, the country's most populous state.
German Finance Minister Wolfgang Schaeuble said a key aspect of the deal will be for the EU to react more quickly.
"The crisis was not recognized in time," he said Monday. "That is going to be most important duty after it -- to see what do we have to learn from it."
Greece on Sunday announced more austerity measures worth euro30 billion ($40 billion) through 2012, including public service and pension pay cuts, higher taxes and a more streamlined government. Unions have protested sharply, but Prime Minister George Papandreou insists the new measures are vital for Greece's financial survival.
"This is a chance for a fresh start," Papandreou said Monday. "We are making changes that should have happened years ago."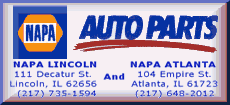 IMF officials say Greece could start receiving money from the rescue package in about a week.
In a statement Monday, the central bank for the 16 countries that use the euro said the suspension of the minimum credit rating includes all existing and new debt instruments "issued or guaranteed by the Greek government."
The decision by the Frankfurt-based bank ensures that Greek debt can be used as collateral in ECB lending operations, despite its credit ratings. Concern over Greece's financial disarray was amplified last week when Standard & Poor's cut Greece's rating to junk status.
"Clearly, desperate times call for desperate actions, and today's ECB decision is one step in the right direction," analysts with the Royal Bank of Scotland said in a research note.