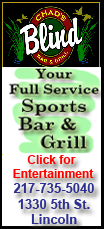 The gains were due to an improving job market in the Mid-Atlantic and Southeast and a steadying of foreclosure rates across the Sun Belt.
In 38 of the 50 states, economic distress dipped or was unchanged from February, AP's Economic Stress Index found. Nationwide, foreclosures worsened slightly. Bankruptcy rates did, too. But those declines were offset by a better jobs picture.
The March improvement, though, belies the depth of the recession and how far the recovery still must climb, said Frank Hefner, an economist at the University of Charleston in South Carolina.
The AP's index found the average county's Stress score in March was 11.5. That was down from February's average score of 11.8 and January's 11.9. The January average was the highest since the AP began publishing the stress index a year ago.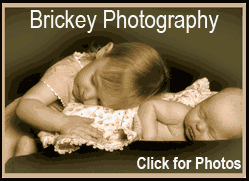 The index calculates a score from 1 to 100 based on unemployment, foreclosure and bankruptcy rates. A higher score indicates more stress. Under a rough rule of thumb, a county is considered stressed when its score exceeds 11.
Just over half the counties were deemed stressed in March. That compares with nearly 55 percent in February.
Numerous indicators are flashing signs of an improving recovery. The overall economy, as measured by the gross domestic product, grew at an annual rate of 3.2 percent in the first three months of 2010, the Commerce Department said Friday. It was the third straight quarterly gain.
The first-quarter growth was driven by the strongest increase in consumer spending in three years. But economists worry that consumers won't spend enough to drive the economy much higher and significantly shrink the unemployment rate, now at 9.7 percent.
"Unemployment is the Achilles heel of this recovery," said Sung Won Sohn, an economist at California State University. "I will be surprised if the jobless rate falls below 9 percent this year, and it will take four or five years for it to get back to the levels before the recession hit."
When the recession began in December 2007, the nation's jobless rate was 5 percent.
Besides unemployment, the recovery faces other trouble spots, from housing and commercial real estate to cutbacks by state and local governments, said Nariman Behravesh, chief economist at IHS Global Insight.
In the AP's index, the order of the most economically stressed states was unchanged from February: Nevada, a center of the nation's housing boom and bust, again had the highest Stress score, 21.3. It was followed by Michigan (18.15), hit by the battered auto industry. Next were California (17.21), Florida (16.14) and Illinois (15.13).
Michigan's and California's scores worsened in March; those of the three other states improved.
The least stressed states were: North Dakota (5.61), South Dakota (5.97), Nebraska (6.5), Louisiana (7.7) and Vermont (7.76).