The big miners' losses dragged the Australian market down half a percent by close of trading after Prime Minister Kevin Rudd announced Sunday that the tax would be introduced in 2012 and raise an additional 9 billion Australian dollars ($8.3 billion) per year.
The new tax targets miners that have made bumper profits as burgeoning demand from manufacturers in China and India pushed up the price of iron ore and other commodities.
The mining industry has warned that such a tax would stall investment or shift it to other countries.
Shares in BHP Billiton, the world's biggest miner, fell 3 percent to close on Monday at AU$39.53 while Anglo-Australian rival Rio Tinto shed 4.3 percent to finish at AU$69.00.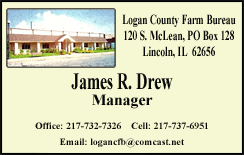 Both made up some ground from morning losses, while miners across the board lost AU$8 billion in market capitalization for the day.
"There has been quite a bit of concern from the mining companies the proposed ... tax is going to slash profits and cost jobs so that is where we have seen most of the weakness," CommSec stockbroker Juliette Saly said.
After the tax announcement, BHP Billiton said the measure would raise the total effective tax rate on the company's profits from 43 percent to 57 percent.
"These proposals seriously threaten Australia's competitiveness, jeopardize future investments and will adversely impact on the future wealth and standard of living of all Australians," BHP Billiton chief executive Marius Kloppers said in a statement.
BHP Billiton posted profits of $6.14 billion for the six months ending Dec. 31, more than double the result of a year earlier.
Rio Tinto's Australian managing director David Peever said the new tax would make the Australian mining industry the highest taxed in the world and less competitive.
Rio Tinto reported profits of $4.9 billion for 2009, up 33 percent over the previous year.