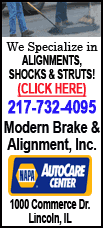 She died Saturday, said the show's New York-based production company, TeleNext Media Inc., which didn't say where she died or what was the cause of her death.
Wagner opened "As the World Turns" when it premiered on April 2, 1956, with the words: "Good morning, dear." She held the Guinness World Record for playing the same role on television for the longest amount of time, 54 years, TeleNext Media said.
"All of us at 'As the World Turns' are deeply saddened by Helen's passing," executive producer Christopher Goutman said in a statement. "She is loved by generations of fans, and while we will miss her greatly Helen will always remain the heart and soul of 'As the World Turns.'"
While Wagner, who was born in Lubbock, Texas, was seen less often in later decades, no other network television performer came close to her run playing a single character.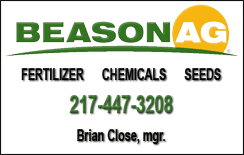 She was still part of the cast, though with a small presence, in December 2009, when CBS announced that "As the World Turns" was being canceled and its last episode would air in September 2010.
Her final appearance aired April 5, in an episode in which Julianne Moore, a series regular in the 1980s whose two half-sister characters played Wagner's granddaughters, returned for a guest walk-on. The episode was taped in March.
"As the World Turns" was the first daytime TV drama to run a full half-hour rather than 15 minutes. It rose to No. 1 in the daytime ratings and, in the 1970s, was expanded to an hour.
In a 1968 New York Times interview, Wagner called Nancy "a tentpole character."
"Nothing ever happens to Nancy," Wagner said. "She's the one the others come and talk to."
The many fans who liked Nancy/Wagner came and talked to her, too. She told the Times in 1977 that a woman once ran up and kissed her as she shopped at a supermarket.
"She said, 'Oh, Nancy, I've loved you so long I really must kiss you again,' but at that point I managed to escape," Wagner recalled.
Real life intruded on the show in historic fashion on Nov. 22, 1963, when "As the World Turns" was still performed live on air. Wagner's character was talking about upcoming Thanksgiving plans ("I've thought about it, and I gave it a great deal of thought ...") when the broadcast was interrupted mid-sentence with a "CBS News Bulletin" sign.
Viewers then heard Walter Cronkite announcing that President John F. Kennedy had been shot in Dallas. The actors themselves weren't told at the time.