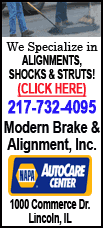 Prime Minister Abhisit Vejjajiva, speaking at a special Senate session on the political crisis, did not say when the plan would be made public. Abhisit has been under intense pressure to end the stalemate with the anti-government protesters, who have showed no sign of wearing down after an eight-week siege that has paralyzed parts of the capital.
His comments come just a day after he warned that security forces were preparing to clear out the so-called Red Shirt protesters -- an action that would risk more bloodshed. Police with riot gear and armed soldiers remained deployed near the protest site Monday, but there was no immediate sign of increased security or preparations for action.
The protesters have barricaded roads and closed down Bangkok's ritziest shopping district in a campaign to force the government to disband Parliament and call elections. At least 27 people have been killed and nearly 1,000 wounded in ensuing violence between protesters and security forces.
"I will present political solutions -- we can call it a roadmap," Abhisit told the Senate, saying he was working to incorporate ideas from all sectors of society. "To have a political solution, we must listen to opinions of all parties, not just one group."
Until now, Abhisit has offered to call elections by the end of this year but has rejected the protesters' demands for even quicker elections and publicly suspended talks with their leaders.
The protesters, mostly from the rural and urban poor, view the government as an illegitimate puppet of Bangkok's elite and the military that came to power through a parliamentary vote rather than a general election. Many are supporters of former Prime Minister Thaksin Shinawatra, who was ousted in a 2006 military coup and is now encouraging the protesters from abroad.
Red Shirt leaders, who have vowed to remain camped in Bangkok streets until their demands are met, said Monday a successful solution to the crisis hinged on several factors.
"The word 'roadmap' could mean anything," said Weng Tojirakarn, one of the protest leaders. "Does it mean a constitutional amendment or just solutions to economic problems and political stalemate? The government has to (address) all of this when it launches a roadmap."
Deputy Prime Minister Suthep Thaugsuban said the government's plan could offer a political compromise but only if authorities feel there is no more risk of violence.