Bloomberg s
aid Monday on ABC's "Good Morning America" that all city agencies are working together, along with federal agencies.
Police found the car Saturday night, parked on a block lined with Broadway theaters and restaurants, after being alerted by two street vendors. Thousands of tourists were cleared from the area, and streets were shut down for 10 hours.
Police say the gasoline and propane bomb was crude but could have sprayed shrapnel and metal parts with enough force to kill pedestrians and knock out windows on one of America's busiest streets.
THIS IS A BREAKING NEWS UPDATE. Check back soon for further information. AP's earlier story is below.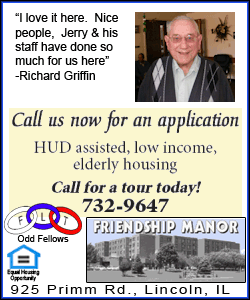 NEW YORK (AP) -- The car bomb was a crude concoction of ordinary items -- fireworks, fuel and fertilizer -- that authorities suspect was meant to cause maximum mayhem in the heart of Times Square.
In the end, the device fizzled and the city and its residents counted themselves lucky once again: lucky that a vendor saw smoke creeping out of the car parked in one of the busiest streets in America; lucky that authorities responded quickly; and lucky that the would-be terrorists were clumsy enough to assemble a bomb that wasn't capable of exploding.
But it was enough to fray nerves and set off a frenzied probe in what New York Police Department officials called the most serious car bomb plot in the city since the first attack on the World Trade Center in 1993, in which six people were killed and more than 1,000 injured.
"Clearly it was the intent of whoever did this to cause mayhem, to create casualties," Police Commissioner Raymond Kelly said.
The hunt was on Monday for a middle-aged man who was videotaped shedding his shirt near the sport utility vehicle where the bomb was found. Authorities also wanted to talk to the owner of the 1993 Nissan Pathfinder.
The gasoline-and-propane bomb could have cut the SUV in half, produced "a significant fireball" and sprayed shrapnel and metal parts with enough force to kill pedestrians and knock out windows on one of America's busiest streets, lined with Broadway theaters and restaurants and full of people out on a Saturday night, Kelly said.
The Pakistani Taliban appeared to claim responsibility for the car bomb in three videos that surfaced after the weekend scare, monitoring groups said. Kelly said police have no evidence to support the claims and noted that the same group had falsely taken credit for previous attacks on U.S. soil.
Despite the attempt to instill fear, Times Square sprung back to life.
"This is America. This is what we do," said Earl Morriss of Seattle, who was sightseeing. "Nobody is going to stop us from living our lives and doing what we want to do."
The New York surveillance video, made public late Sunday, shows an unidentified white man, apparently in his 40s, slipping down an alley and taking off his shirt, revealing another underneath. In the same clip, he's seen looking back in the direction of the smoking vehicle and furtively putting the first shirt in a bag. Police hoped to interview the tourist who took the video.