Crews working through the night successfully repaired the 10-f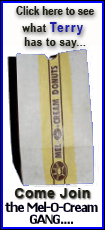 oot-wide pipe that broke in suburban Weston on Saturday, prompting Gov. Deval Patrick to declare a state of emergency.
The order for Boston and about 30 surrounding communities remains in effect Monday even though the broken pipe is now operating at full capacity, State Environmental Affairs Secretary Ian Bowles said. Officials have already started some environmental tests, he said, which take about 24 hours to complete.
"We're now going to shift our attention to water quality testing," said Fred Laskey, executive director of the Massachusetts Water Resources Authority.
Laskey is confident the repair will hold. "That's as solid as solid can be," he said of the repaired pipe, which has been reinforced by concrete.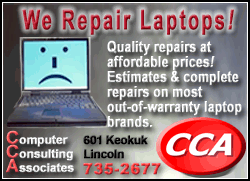 The exact reason the coupling gave way remains under investigation. Officials have spent all their time and effort fixing the problem, Laskey said. "Why it blew out is something we're going to work on," he said.
Government officials threw an "open-for-business" sign on Boston for residents returning to work Monday, with Boston Mayor Tom Menino and the governor urging commuters to return to the capital city.
Menino also told consumers Sunday that restaurants were open "and serving delicious meals," while the city's school superintendent, Carol Johnson, spoke for her suburban colleagues when she told schoolchildren: "We expect to see you in class on time."
Health officials warned of the risk of a parasite infection if residents used unboiled tap water for brushing their teeth, washing raw vegetables or making ice. The water remained safe for showering and toilet flushing, with one official likening it to lake water.
Laskey didn't shy from stating the magnitude of the problem created when the pipe burst at a seam Saturday morning. Over the next eight hours, an estimated 65 million gallons spilled into the Charles River and forced officials to tap a reservoir filled with untreated water, potentially contaminating the supply to 750,000 households.
"For the people in the water industry, it is everyone's worst nightmare: to lose your main transmission line coming into a metropolitan area," Laskey said.
Customers lined up at stores to buy bottled water, and both Patrick and Attorney General Martha Coakley warned against price-gouging.
Hongbin Luo of Lexington came upon a Stop & Shop that had just restocked its shelves. He wheeled out a shopping cart with two cases of water, plus 18 one-gallon bottles.
"We want to have something to use and send off with the kids to school," Luo said.
Fellow Lexington resident Ira Goldman said he had boiled water but added that he was going to Europe on Monday so "it's not a big inconvenience."