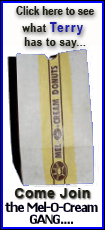 U.S. authorities have played down the potential connection between the Pakistani militant network and the car bomb attempt in New York's Times Square, saying the group does not have the global infrastructure to carry out such a strike. However, the Pakistani Taliban is allied with militant networks such as al-Qaida, which could aid in expanding its reach.
Two of the videos feature Pakistani Taliban chief Hakimullah Mehsud, providing the strongest evidence to date that he survived a U.S. missile strike in January.
Police in New York found the potentially powerful car bomb on Saturday. It had apparently began to detonate but did not explode in a smoking sport utility vehicle. The vehicle contained three propane tanks, fireworks, two filled 5-gallon gasoline containers, and two clocks with batteries, electrical wire and other components, officials said.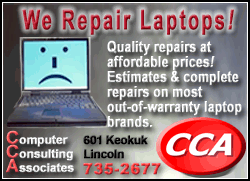 The most substantial of the militant videos is nearly 9 minutes long, according to IntelCenter, a U.S.-based group that monitors militant media. In it, Mehsud does not specifically mention New York, but says he is speaking on April 4 of this year, and promises that, "(God willing), very soon in some days or a month's time, the Muslim (community) will see the fruits of most successful attacks of our fedayeen in USA."
"Fedayeen" usually refers to suicide bombers, which the car bomb attempt in New York did not involve.
Mehsud also refutes earlier Pakistani and American claims that he died in a U.S. missile strike in January, referring to reports about his demise as propaganda.
A picture of Mehsud next to a map of the United States showing explosions in three cities coast to coast is featured in another video that surfaced, IntelCenter said. However, the map is not detailed enough to identify which cities.
The clip is 2 minutes, 19 seconds long and was purportedly made on April 19. Audio attributed to Mehsud says that the group's main targets from now on are U.S. cities, and that "good news will be heard within some days or weeks."
An additional video was about 1 minute, 11 seconds long and appears to refer to the New York scare, though it does not mention any specific location or that it was a car bomb, according to the SITE Intelligence Group, another militant media monitor.
A voice attributed to a Pakistani Taliban militant acts as if the attack was successful, and calls it revenge for the U.S. missile strike killing of ex-Pakistani Taliban chief Baitullah Mehsud as well as the recent slaying of al-Qaida in Iraq leaders Abu Omar al-Baghdadi and Abu Ayyub al-Masri. The latter two were killed by U.S. and Iraqi troops last month north of Baghdad.
SITE, which is also U.S.-based, first uncovered the video on YouTube. The tape later appeared to have been removed from the website. It was not immediately clear if militants prepared the video in anticipation of a successful attack but then removed it after the car bomb failed to explode.