BP PLC w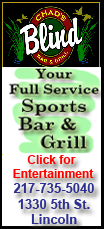 as preparing a system never tried before at such depths to siphon away the geyser of crude from a blown-out well a mile under Gulf of Mexico waters. However, the plan to lower 74-ton, concrete-and-metal boxes being built to capture the oil and siphon it to a barge waiting at the surface will need at least another six to eight days to get it in place.
Crews continued to lay boom in what increasingly feels like a futile effort to slow down the spill, with all ideas to contain the flow failing so far.
"I've been in Pensacola and I am very, very concerned about this filth in the Gulf of Mexico," Florida Gov. Charlie Crist said at a fundraiser for his U.S. Senate campaign Sunday night. "It's not a spill, it's a flow. Envision sort of an underground volcano of oil and it keeps spewing over 200,000 gallons every single day, if not more."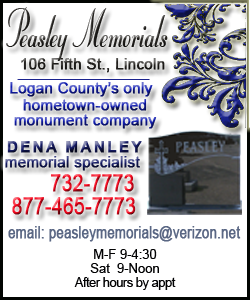 Fishermen from the mouth of the Mississippi River to the Florida Panhandle got the news that more than 6,800 square miles of federal fishing areas were closed, fracturing their livelihood for at least 10 days and likely more, just as the prime spring season was kicking in. The slick also was precariously close to a key shipping lane that feeds goods and materials to the interior of the U.S. by the Mississippi River.
Even if the well is shut off in a week, fishermen and wildlife officials wonder how long it will take for the Gulf to recover. Some compare it to the Hurricane Katrina that Louisiana is still recovering from after nearly five years.
"My kids will be talking about the effect of this when they're my age," said 41-year-old Venice charter boat captain Bob Kenney.
At BP's Houston offices, dozens of engineers and technicians were cloistered on the third floor, working 12-hour shifts round-the-clock to come up with a solution.
"It's probably easier to fly in space than do some of this," Charlie Holt, BP's drilling and completion operations manager in the Gulf of Mexico, said Sunday.
Everything engineers have tried so far has failed. After the April 20 oil rig explosion, which killed 11 people, the flow of oil should have been stopped by a blowout preventer, but the mechanism failed. Efforts to remotely activate it continue to prove fruitless; weather has hampered plans to burn the oil and is making booms all along the coast ineffective.
Teams working to contain the spill have had limited success using airplanes to drop chemical dispersants meant to break up the oil, and rough seas have prevented ships from skimming crude from the surface. The oil probably will keep gushing for months until a second well can be dug to cut off the first.
Besides the immediate impact on Gulf industries, shipping along the Mississippi River could soon be limited. Ships carrying food, oil, rubber and much more come through the Southwest Pass to enter the vital waterway.
Shipment delays -- either because oil-splattered ships need to be cleaned off at sea before docking or because water lanes are shut down for a time -- would raise the cost of transporting those goods.
"We saw that during Hurricane Katrina for a period of time -- we saw some prices go up for food and other goods because they couldn't move some fruit down the shipping channels and it got spoiled," PFGBest analyst Phil Flynn said.
The Port of New Orleans said projections suggest the pass will be clear through Tuesday.
President Barack Obama toured the region Sunday, deflecting criticism that his administration was too slow to respond and did too little to stave off the catastrophe.
A piece of plywood along a Louisiana highway had these words painted on it: "OBAMA SEND HELP!!!!"
The blessing of the boats is normally a joyous kickoff to the spring fishing season in St. Bernard Parish. But this year, it had more the air of a funeral.
Some years, as many as 200 craft, most of the working boats, lined up at the Gulf Outlet Marina to be sprinkled with holy water by a priest. On Sunday, only four boats floated by -- and not one a commercial vessel.
Capt. Doogie Robin, 84, sat at a bar, sipping a Budweiser from the jaws of an alligator-head beer cozy. He runs eight oyster boats.
"Katrina really hit us hard," he said. "And this here, I think this is going to finish us now. I think this will wipe us off the map."
The Coast Guard and BP have said it's nearly impossible to know exactly how much oil has gushed since the blast, though it has been roughly estimated to be at least 200,000 gallons a day.
At that rate, it would eclipse the 1989 Exxon Valdez tanker spill -- which dumped 11 million gallons off the Alaska coast -- as the worst U.S. oil disaster in history in a matter of weeks.