The mov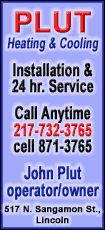 es may leave a lasting imprint on society long after flashy political events, such as Florida Gov. Charlie Crist's decision to abandon the GOP in hopes of winning a Senate seat, are minor memories. They show that conservative movements such as the tea party phenomenon are influencing the nation well ahead of the November elections.
Efforts to overhaul the nation's immigration laws were in hibernation until Arizona's governor, a Republican facing a challenge from her party's right, signed a new law requiring state and local authorities to question people about immigration status if there's reason to suspect they're in the country illegally.
The Arizona action sent shockwaves around the country. President Barack Obama said the new law will prompt police harassment of U.S. citizens who appear Hispanic. Senate Democrats on Thursday scrambled to propose a less draconian rewrite of U.S. immigration laws.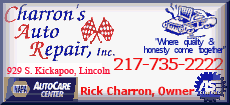 Passing it this year seems doubtful, but the federal government may respond in other ways. Obama said a failure to act will "leave the door open to a patchwork of actions at the state and local level that are inconsistent and, as we have seen recently, often misguided."
On health care, the fiercely debated new law almost surely would have been different -- and would have enjoyed broader support -- if Republican Sen. Charles Grassley had not feared a serious challenge from staunch conservatives in the Iowa GOP primary.
Grassley spent months in 2009 negotiating with Democrats on a bipartisan health bill, putting Obama's plans far behind schedule. In the end, Grassley denounced the Democratic-drafted legislation, helping fuel a long, bitterly divisive debate.
Ralph Neas, head of the liberal National Coalition on Health Care, said there was a real chance for a bipartisan compromise in mid-2009, but it collapsed in August when Grassley met "substantial pressure from the far right in the Iowa Republican Party."
Democrats lost their filibuster-proof Senate majority before they finished the bill, passed into law without a single Republican vote. The partisan process is one reason the new law remains deeply unpopular in many circles.
Grassley's office says the senator was concerned about policy, not politics, when he surprised colleagues by disagreeing with Democrats on even small issues. But Iowa conservative activists such as Bill Salier were openly talking of trying to deny Grassley the 2010 GOP nomination if he cooperated with Democrats.
"There is so much talk of 'primarying' Chuck Grassley now," Salier said on an Iowa radio show last August, when the health care debate was peaking nationwide.