Two security guards were wounded in the blast outside Camp Chapman in Khost province, said Mubarez Zadran, a spokesman for the provincial governor. A suicide blast inside the base five months ago killed eight people.
The suicide bomber in Monday's attack was in a vehicle packed with explosives, the Afghan Interior Ministry said in a statement. The victims were all Afghans, the ministry said.
U.S. Army Maj. Justin Platt, spokesman for the 3rd Brigade Combat Team at nearby Salerno Camp, said the bomber blew himself up in an area where vehicles are screened before entering the camp.
"The explosion was very strong and thick smoke covered the sky afterward," said Wali Mohammad, 17, who was working at a construction site nearby.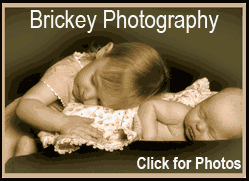 The Taliban claimed responsibility soon after the attack.
In December, seven CIA employees and a Jordanian intelligence officer were killed when a suicide bomber detonated his cache of explosives at Camp Chapman.
The CIA had cultivated the bomber -- a Jordanian doctor identified as Humam Khalil Abu-Mulal al-Balawi -- in hopes of obtaining information about al-Qaida's second in command. Al-Balawi turned out to be a double-agent.