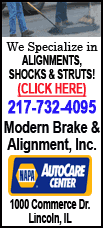 The move was made to mark World Press Freedom Day, Peiris said.
Tissainayagam's conviction was based on two articles he wrote criticizing the government's military campaign against the now-defeated Tamil Tiger rebels.
The U.S. president singled out Tissainayagam during his World Press Freedom Day address last year as an example of journalists being jailed or harassed for doing their jobs.
"In every corner of the globe, there are journalists in jail or being actively harassed: from Azerbaijan to Zimbabwe, Burma to Uzbekistan, Cuba to Eritrea. Emblematic examples of this distressing reality are figures like J.S. Tissainayagam in Sri Lanka, or Shi Tao and Hu Jia in China," Obama said.
Amnesty International labeled Tissainayagam a prisoner of conscience.
Government troops beat the Tamil Tiger rebels last year, ending their 25-year campaign for an independent homeland. An estimated 80,000-100,000 people died in the conflict.
Peiris also said that the government plans to lift much of an emergency law used during the war. Parliament must approve the move, he said without giving details.