Some w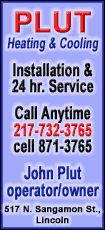 ant the legislation changed to break up the nation's six biggest banks. Others would be content to restrict banks' ability to engage in speculative trading or to return to Depression-era rules that walled off Main Street commercial banks and their federally insured depositors from the lucrative investment houses of Wall Street.
To the chagrin of bankers and the White House, they could win some votes as the Senate this week begins considering amendments to a bill that Obama and lawmakers promise would prevent a repeat of the financial collapse two years ago, which set off the worst economic crisis since the Great Depression.
The six breakup targets are Bank of America, JPMorgan Chase, Citigroup, Wells Fargo, Goldman Sachs and Morgan Stanley. Together, they have assets that total more than 60 percent of the nation's gross domestic product.
"They're just too big," Sen. Ted Kaufman, D-Del., said in an interview. "They're too big to manage, they're too big to regulate."
The Obama administration, which has demanded tough new banking controls, worries that breaking up banks would hurt American competitiveness. The banking lobby, busy fighting some provisions already in the bill, fears a Senate majority will find populist appeal in cutting them down to size.
Kaufman and such Democratic senators as Carl Levin of Michigan, Sherrod Brown of Ohio, Jeff Merkley of Oregon, Sheldon Whitehouse of Rhode Island and Maria Cantwell of Washington, along with Independent Bernard Sanders of Vermont, plan to propose several changes.
Among the most outspoken on the need for a tougher bill is Kaufman, a lanky, professorial, 71-year-old former Senate aide appointed to the Delaware Senate seat of his former boss, Vice President Joe Biden.
Several times over the past three months Kaufman has gone to the Senate floor to make his case that the Senate's -- and by extension, the administration's -- regulatory remedy falls far short.
While Democratic Senate Banking Committee Chairman Christopher Dodd, D-Conn., sought to compromise with Republicans, Kaufman was criticizing the Democrats' regulatory scheme.
"Little in these reforms is really new, and nothing in these reforms will change the size of these mega-banks," he said in a floor speech a month ago.
Days later, ABC's "This Week" played a clip of Kaufman for guest Lawrence Summers, Obama's chief economic adviser. Soon after, Summers asked to meet with Kaufman. Summers' private message to Kaufman was not unlike what Summers would say publicly on PBS' "NewsHour":
"Most observers who study this believe that to try to break banks up into a lot of little pieces would hurt our ability to serve large companies and hurt the competitiveness of the United States. They believe that it would actually make us less stable, because the individual banks would be less diversified and, therefore, at greater risk of failing, because they wouldn't have profits in one area to turn to when a different area got in trouble."
Kaufman and his colleagues were undeterred by the White House's view. Last week, he and Brown filed an amendment to cut the size of a bank's permissible liabilities to no more than 2 percent of the gross domestic product and limit a bank's deposits to 10 percent of the nation's total deposits. The giant banks would have three or four years to wind themselves down.