Today's highlight in history:
On May 1, 1960, the Soviet Union shot down an American U-2 reconnaissance plane over Sverdlovsk and captured its pilot, Francis Gary Powers, who was later convicted of espionage but returned to the United States in 1962 in exchange for a captured Soviet spy.
On this date:
In 1707, the Kingdom of Great Britain was created as a treaty merging England and Scotland took effect.
In 1786, Mozart's opera "The Marriage of Figaro" premiered in Vienna.
In 1884, construction began on the first skyscraper, a ten-story structure in Chicago built by the Home Insurance Co. of New York.
In 1893, the World's Columbian Exposition opened to the public in Chicago.
In 1898, Commodore George Dewey gave the command, "You may fire when you are ready, Gridley," as an American naval force destroyed a Spanish squadron in Manila Bay during the Spanish-American War.
In 1909, Walter Reed General Hospital (later a part of Walter Reed Army Medical Center) in Washington D.C. admitted its first patients.
In 1931, New York's 102-story Empire State Building was dedicated.
In 1963, James W. Whittaker became the first American to conquer Mount Everest as he and a Sherpa guide reached the summit.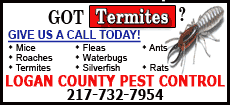 In 1978, Ernest Morial was inaugurated as the first black mayor of New Orleans.
In 1982, the 1982 World's Fair opened in Knoxville, Tenn.
Ten years ago: About 3.5 million Time Warner cable subscribers temporarily lost access to seven Disney-owned ABC stations in a quarrel over transmission rights. Joerg Haider (yorg HY'-dur), leader of Austria's far-right Freedom Party, stepped down after 14 years as party leader. The motion picture "Gladiator," starring Russell Crowe and directed by Ridley Scott, premiered in Los Angeles. Actor Steve Reeves died in Escondido, Calif. at age 74.