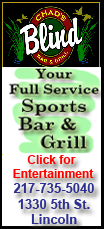 James thanked them all, and then singled out one special group.
"I'm sorry," he said Sunday, halting the ceremony at the University of Akron's James A. Rhodes Arena. "But all my teammates, you have to come up here with me, man."
He was soon surrounded on the podium by Shaquille O'Neal, Mo Williams, Zydrunas Ilgauskas and the rest of the Cleveland Cavaliers, the team he led to 61 wins during the regular season and is determined to take all the way to an NBA championship.
Each of the Cavs hugged James before forming a half-circle around him. A few players used video cameras to record the all-for-one moment.
"My name may be put on the front of that trophy," James said, pointing at the Maurice Podoloff Trophy. "But these guys have a lot to do with it."
Dominating the voting just as he dominated on the floor all season, James became the 10th player in league history to win consecutive MVP awards, and he made sure to share it with the people closest to him, the ones who can never imagine him playing anywhere but Cleveland.
"Since I was a kid, I always said I'd find a way to put Akron on the map," James said. "It will always be my home and it will always be my life."
James' comments seemed slightly ominous for a player on the eve of a big decision. He has given few clues about his intentions for when free agency opens on July 1, but James almost sounded as if he was preparing to say goodbye.
"Akron, Ohio, is my home," he said. "Akron, Ohio will always be remembered. Akron, Ohio, is my life and I love this city."
Later, he was asked how he could leave "all this."
"This is home for me," he said. "I love this place to death. Every day I wake up I understand that I'm not just carrying myself but I'm also carrying this city to bigger and better heights. No matter where life may head me, I'm never gone from here."
James received 116 of a possible 123 first-place votes to win in a landslide over Oklahoma City forward Kevin Durant, who was picked first on four ballots. Orlando center Dwight Howard received the other three first-place votes and finished fourth.
Los Angeles Lakers star Kobe Bryant had no first-place votes and finished third.
Voting was done by a nationwide panel of sports writers and broadcasters, and this year one ballot was cast by fans in an online vote, which went to James. Players were awarded 10 points for first, seven points for second, five for third, three for fourth and one for fifth.