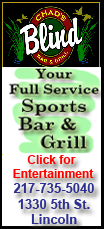 The civil suit was filed Friday by former Saints security director Geoffrey Santini, a retired FBI agent who gave federal authorities evidence he collected before resigning from the team last August.
The accusations also could constitute state offenses, but local authorities say they have yet to begin a probe of their own.
Jefferson Parish sheriff's spokesman Col. John Fortunato said his department did not become aware of the allegations until after the civil lawsuit was filed.
"It hasn't been turned into a criminal investigation as of yet," Fortunato said.
The Saints have said the allegations are false and represent an attempt by Santini, who resigned last August, to shake down the club. Team spokesman Greg Bensel has said the club will aggressively defend itself in court.
Head coach Sean Payton is so far the only member of the franchise other than Bensel to comment on the case.
Payton issued a statement through the team, asserting he has never abused or stolen Vicodin, a narcotic used to relieve moderate to severe pain.
Payton spoke out when people familiar with the lawsuit said the coach was the unidentified person in the complaint who allegedly was permitted to take a large enough amount of Vicodin from the team's drug locker to constitute abuse.
Nothing in the complaint indicated that Payton, who was not named in the lawsuit, had done anything illegal. However, the complaint said another "senior staff member" used a trainer's key to steal Vicodin from the drug locker.