Teixeira continued his emergence from an April slump with a two-run double and three singles that raised his average to .189. Nick Swisher added a two-run shot and Brett Gardner hit a rare homer to help the Yankees take two of three from Chicago.
Hughes (3-0) stymied the White Sox, limiting them to four hits over seven innings. Hughes, who won the No. 5 starter job this spring, had not allowed more than three hits in any of his first three starts. He struck out six while walking one.
Gardner started in center field because Curtis Granderson went on the 15-day disabled list before the game with a strained left groin. Yankees manager Joe Girardi said Granderson could be out for a month.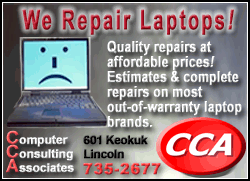 Relief pitcher Mark Melancon was called up from Triple-A Scranton/Wilkes-Barre. He pitched two innings and gave up a long three-run homer to Paul Konerko, his 12th of the season.
Alex Rodriguez was given the day off, but Girardi said it was just a rest and there was nothing wrong with the slugger, who came out for a pinch runner Saturday in the ninth inning.
The speedy Gardner gave the Yankees their first run when his two-out grounder in the second deflected off the glove of a lunging Konerko at first base and spun away from second baseman Gordon Beckham. The infield single scored Cano, who led off with a double.
In the fourth, Gardner hit first homer since June 26, 2009, at the Mets, a span of 167 at-bats. It came a batter after Mark Kotsay caught Marcus Thames' drive near the top of the right-field wall.
The Yankees added three runs against struggling Mark Buehrle (2-4) in the fifth. After Teixeira and Swisher singled, Cano reached low to pull his ninth homer of the year and make it 5-0.
Swisher followed with a two-run drive off Tony Pena in the sixth, and the Yankees added five runs in the seventh.