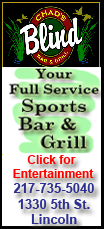 Scott Hairston and Kyle Blanks hit consecutive homers in the fifth for the NL West leaders, who outscored the Brewers 21-2 in taking three of four. San Diego won the first two games 9-0 and 3-0 before losing 2-1 on Saturday night. The Padres lead the majors with six shutouts. They had nine last season.
Garland (3-2) won his third straight start by holding the Brewers to three singles in seven innings, with five walks and three strikeouts. Mike Adams threw a perfect eighth and Sean Gallagher walked the bases full with two outs in the ninth before getting Rickie Weeks to fly out.
San Diego won for the 13th time in 16 games. The Brewers, who came into the series leading the NL in scoring, went hitless after the second inning and lost for the eighth time in 10 games.
Scott Hairston had two RBIs and older brother Jerry Jr. had one
Lance Zawadzki singled during his first big-league at-bat, six years after getting the first hit in Petco Park history.
Zawadzki was a freshman playing for Tony Gwynn at San Diego State when the Aztecs beat Houston 4-0 in the first game at Petco Park on March 11, 2004, before an NCAA-record crowd of 41,106. He doubled off the right-field wall for the first hit at the downtown ballpark.
The Padres promoted Zawadzki from Triple-A Portland on Friday after shortstop Everth Cabrera was placed on the 15-day disabled list with a strained right hamstring. He made his big-league debut Sunday, starting at second base.
Zawadzki singled to right off Randy Wolf (2-2) leading off the third, advanced on Garland's sacrifice and scored San Diego's first run on a triple to left by Tony Gwynn Jr., another former Aztecs player. Left fielder Ryan Braun made a diving attempt at Gwynn's fly ball and missed, with the ball rolling to the wall. Gwynn scored on Scott Hairston's single to center.