This year's gaming expansion proposal includes allowing slot machines at the state's horse-racing tracks.


But the measure faces a rocky road. Demands from lobbyists for racetracks, riverboat casinos and the video gaming/slot machine industry coupled with protests from gambling opponents usually topple any gaming proposal.


Sponsored by state Rep. Will Burns, D-Chicago, the initiative would allow slot machines at the state's six racetracks, creating an estimated 1,200 jobs and bringing in approximately $100 million from licensing fees and $100 million to $300 million from the state's cut of generated revenues.


"If we're going to get Illinoisans back to work, we're going to take care of building our roads and bridges," Burns said. "We need to have revenue to go into the capital project fund so we can bond against that and put Illinoisans back to work."


Quinn has estimated the six-year road plan would bring in $12 billion in contracted work, with $5 billion coming in the first year. However, lawmakers have been stumped on how to fund some of the projects since money counted on from last year's legalization of video gaming machines has not materialized.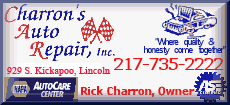 Chicago and many communities have opted out of the law, refusing to legalize the machines often found in bars, truck stops and fraternal clubs. Burns said slots at the tracks could provide the $177.5 million originally expected from the legalized machines.

Rep. Mark Beaubien, R-Wauconda, sees the plan as an obvious move for the state and the racetracks.

"There are many out there, including to some extent myself, who are not major fans of gambling, but this does make sense," Beaubien said. "They're gambling in a facility that already has gambling. It's something that can be done rather quickly, and I think particularly for downstate facilities ... it may actually save those facilities, save those jobs, save those tracks."

However, a representative of Illinois' nine floating casinos said more gaming in the state could seriously harm the industry.

"Revenues are down 30 percent, partially because of the smoking ban and partially because of the economy," said Tom Swoik, executive director of the Illinois Casino Gaming Association. "It just doesn't make sense to us to open six new casinos when operations out there are losing so much revenue."

Swoik also noted that placing slots at the tracks would essentially create land-based casinos -- "racinos" -- which are currently illegal in Illinois. Racetrack owners also would get the advantage of lower overhead, since riverboat casinos are more costly to build and repair.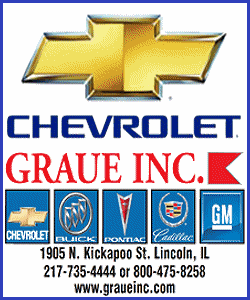 Burns said he isn't surprised at the casinos' objection.

"I would suspect that they would not be pleased. If you have a monopoly on electronic gaming, you're likely not to want to end that monopoly," Burns said. "But this proposal has been around for some time, we've got a historical agreement, we have a real need for the state for the revenue."
Sen. Mike Jacobs, D-East Moline, said he sees both sides of the issue since his district has both a racetrack and a riverboat casino.

"We clearly need revenue, and this would enhance our revenue," Jacobs said. "But there are some downsides."
But he's also concerned about overburdening the gaming industry.

"I think you have to be really careful here to make sure you don't kill the goose that laid the golden egg, which is casino gaming in Illinois, riverboat gaming, in order to get some revenue that we should be getting in another way anyway."
[Illinois Statehouse News; By JENNIFER WESSNER]