Illinois' FOIA laws were strengthened and expanded as of Jan. 1, but open government advocates view the new legislation as a step backward.


Quinn spokeswoman Annie Thompson said the governor has not yet decided if he will sign the bill into law but will review it soon.


In sponsoring the legislation, state Sen. Kimberly Lightford, D-Westchester, said job evaluations should remain confidential and unavailable to the public in order to protect the privacy of public employees. She also said the exemption would prompt public employees to put more faith and trust in their public officials.


"There has to be a dividing line, and I believe that this bill in itself would do that," Lightford said. "It will restore the public trust. As public elected officials, let our state employees, our local employees know that we do appreciate their efforts. We do appreciate their work."


She said some individuals may, in an attempt to incriminate a public employee, submit a request for a performance evaluation.


"(Public employees) should not be subject to ridicule by anybody who wants to know their evaluation on their job," Lightford said.


State Sen. Matt Murphy, R-Palatine, voted against the bill and said it takes away transparency of government for Illinois residents. Past FOIA reforms took steps toward a more open government, but this measure simply backpedals, he said.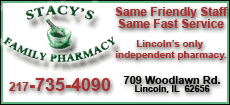 "At the end of the day, people want to feel like if they want to, (they can) go look and find out where their tax dollars are being spent," Murphy said. "They have the right to do it, and they should have the opportunity to do it. This whittled that away."

Murphy acknowledged that some FOIA requests could be filed with the intent to incriminate or hurt a public employee, but that risk outweighs the benefits of an open government.

"That potential exists that somebody could abuse the opportunity to avail themselves with this information," Murphy said. "But I err on the side of making it available. ... If I want to get that information, I can get it. They're my tax dollars. I want to know where they're being spent. If there is an employee that's not doing their job with my tax dollars, I want the right to know it."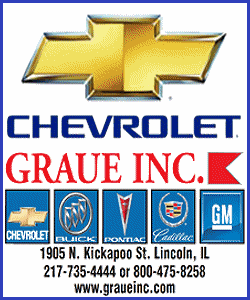 As an advocate of last year's FOIA reforms, Illinois Attorney General Lisa Madigan said she does not support the current legislation because it takes away access to public information.

"We oppose any bill that weakens the Freedom of Information Act, including this bill, " Madigan said in a statement.

The measure comes on the heels of a similar initiative exempting job evaluations of Illinois teachers from FOIA requests, approved as part of a legislative package to bolster the state's application for federal education dollars in the Race to the Top program. Illinois lost out on the federal money but will submit a second application.
[Illinois Statehouse News; By ASHLEY BADGLEY]