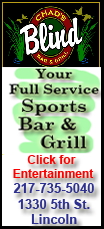 L. Frank Baum, writer of the classic Oz series, lived and worked in Chicago from 1891 to 1914. Ernest Hemingway was born and raised in Oak Park. Even our own darling, Abraham Lincoln, was known for his great speeches, many of which were published.


Lincoln, located in the very middle of the state -- a small town living in the shadow of capital Springfield and giant Chicago -- is home to more than its share of successful writers. Langston Hughes wrote his first poem in grade school in Lincoln. William Maxwell was a child here and later wrote in "So Long, See You Tomorrow" about Lincoln as a place where people didn't lock their doors and streets were always full of children playing together. His old neighborhood is surprisingly unchanged in many ways. The legacy continues with the recent release of Lincoln author Erika Holst's "Wicked Springfield," a history of "crime, corruption and scandal during the Lincoln era."

It's entirely fitting, then, that Illinois recently hosted one of the best writing conferences to be found, offering personalized attention unheard of at other conferences. Limited to 36 attendees, SEAK's Advanced Fiction Writing seminar in Chicago is aimed at writers who write as more than a hobby and are serious about their writing.

Taught by legal-thriller author Robert Dugoni and John Hough Jr., author of four novels and three nonfiction works, the seminar is an intense weekend that is more hands-on than most conferences. Dugoni and Hough bring a wealth of information on the work and business of writing, with Dugoni specializing in plot construction and writing technique and Hough an expert on character creation and dialogue.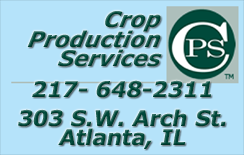 Each participant received a 15-minute coaching session with Hough, who read their first chapter and made comments in the margins prior to the sessions, then reviewed the critiques one-on-one. The reviews took place in a quiet conference room with no background noise and no other participants standing in line behind the table, waiting for their turn. The pace was relaxed and intimate, and Hough was clearly interested in the writer in front of him, rather than rushing through the meeting to get to the next.
Dugoni spent hours in group instruction, packing a week's worth of useful information into one weekend. Additionally, he had also reviewed the group's submissions, and some workshops specifically addressed what he saw in those works.
Dugoni made it a point not only to learn participants' names, but to remember which one was writing a legal thriller, a young adult crime fiction novel or a medical murder mystery.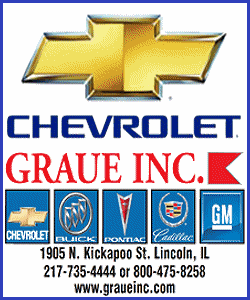 Advanced Fiction Writing is one of many continuing education seminars put on by SEAK, an organization created by a former lawyer and managing partner of Kistin, Babitsky, Latimer, & Beitman.
Steve Babitsky's passion for quality continuing education was evident in his presence and participation in the seminar workshops. Many of SEAK's programs focus on legal and medical issues, including expert witness seminars and instructions on writing quality medical evaluations.
Writing is another SEAK specialty, with some writing seminars focused specifically on lawyers and doctors who use their professional knowledge to produce informed creative works. SEAK's next writing conference is planned for Oct. 22-24 in Hyannis, Mass., and is specifically for physicians writing fiction.

As if SEAK's programming weren't enough to propel the Advanced Fiction Writing seminar to the top of any writer's "must-do" list, each participant was invited to a personalized coaching session with literary agent Sorche Fairbank, paired with her written feedback on his or her own query letter and synopsis.
Fairbank is a smart, tough agent who asks pointed questions and pushes the writer to examine every aspect of premise and plot for plausibility, style and marketability.

Personal attention on this level from any one of these three experts is worth the price of admission alone. Serious writers in the Midwest should consider skipping the airfare required to travel to conferences in other locations around the country and the world and instead invest in SEAK's Advanced Fiction Writing seminar to get the most out of their conference budget. The combination loaded into one weekend located inside Illinois' borders is enough to ensure that our literary history has only just begun.
[By CANDRA LANDERS]