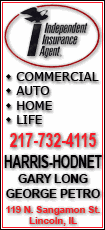 Wisconsin Gov. Jim Doyle has indicated he will sign a bill the Legislature passed late last month allowing farms to sell raw milk directly to consumers through 2011. Although the bill is limited in scope, advocates who've worked for years promoting raw milk say legalization in Wisconsin could lead to broader acceptance nationwide.
"It's the best state this could have happened in for us," said Sally Fallon Morell, president of the Washington-based Weston A. Price Foundation, a nonprofit group that advocates drinking raw milk.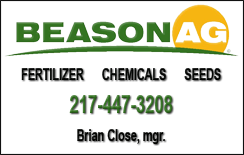 The federal government doesn't allow sales of raw milk because of concerns about food-borne illness, but states can allow them as long as the milk doesn't cross state lines. With Doyle's signature, Wisconsin would become the 20th state to allow direct sales of raw milk from dairy farmers to individuals. Another nine states allow retail sales.
Advocates had been hoping that number would grow this year as a half dozen states considered bills. South Dakota liberalized its raw milk to allow sales at farmers markets as well as farms, but bills in four other states to legalize or expand sales died, said Pete Kennedy, a lawyer with the Farm to Consumer Legal Defense Fund, which is affiliated with the Weston A. Price Foundation.
Even though Wisconsin is relatively late to the game in legalizing raw milk sales, and laws are more liberal in some other states, its acceptance of unpasteurized milk could ease consumers' fears and set an example for the remaining 30 states, Kennedy said.
"It's a foot in the door," he said.
Janet Brunner sold raw milk to roughly 600 customers from her farm in western Wisconsin until about two years ago when the state forced her to stop. She said she looks forward to resuming sales soon.
"We are the one that everybody's watching," said Brunner, who lives in Arkansaw, Wis., about 80 miles east of Minneapolis.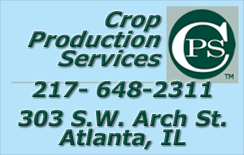 "My feeling is that when the governor signs this and this becomes law, it will set precedent for the other states out there fighting this," she added. "Any time a state becomes legal, other states are going to look at that and say, 'What are they doing?'"
The fight over raw milk usually comes down to health risks. Supporters say pasteurization -- the process that kills harmful bacteria and extends shelf life -- also destroys beneficial nutrients and enzymes. Public health officials and epidemiologists say unpasteurized milk can contain bacteria, including E. coli and salmonella, that causes sickness and even death.
Seattle attorney Bill Marler has represented children and families all over the country sickened by E. coli and other food contaminants. As raw milk sales become more common, an inevitable outbreak if illness will make legislators regret liberalizing the laws, he said.
"I've just seen too much illness and death due to bacterial contamination, and I frankly just think we ought to minimize it to the extent possible," Marler said. "When legislation is passed that unwinds 60 years of public health, you're going to have to deal with the consequences."